Helping you to create the life you want!
Create the life you want!
Meet Daniele
Author, Coach, Leader
With over two decades of experience, Daniele has empowered countless individuals to enhance their lives. He possesses a remarkable ability to actively and empathetically listen. Daniele creates a safe and non-judgmental space where clients can freely express themselves, feel understood, and valued. The contagious joy and passion he brings to coaching and training provide an enriching and inspiring experience, whether clients are embarking on a coaching journey or pursuing personal development goals.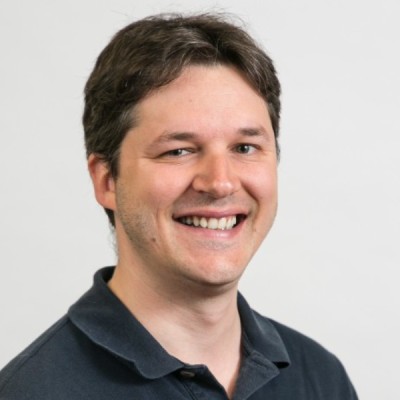 As an accomplished author, life coach, and leader, Daniele's daily focus revolves around nurturing personal growth. He seamlessly integrates a diverse skill set, ranging from creative thinking to coaching, empathetic listening, writing, and artistic abilities.
Having held roles such as a Software Engineer, Scrum Master, Agile Coach, and Agile Transformation Lead, as well as Chief Technology and Transformation Officer, Daniele's journey includes fostering high-performing teams and driving successful transformations. As a Senior Executive, he has cultivated a growth mindset and honed analytical thinking, allowing a pragmatic, solution-oriented approach to challenges.
Beyond leadership roles, Daniele is a dedicated advocate for teams, career builders, and aspiring leaders, designing and delivering impactful training initiatives. His passion lies in partnering with individuals to unlock their full potential and guide them toward achieving their aspirations.
20+ years
of professional experience
25+ Licences and Certifications
in the last 7 years
7+ years
of team coaching and one to one coaching
Explore Coaching Services
Here are some of the most requested services I provide.

Private
Life
Coaching

Leadership
Development
Program

Career Building and
Mentoring

Business and
Executive Coaching

Organizational Wellness and Transformation
Team Growth and Agile Coaching
Courses
and
Webinars

Addiction Recovery Coaching
Private Retreats and Workshops
Kind Words of Appreciation
Read what my clients are saying about my work and how it changed their life.
"Daniele is an exceptional coach with a remarkable ability to listen actively and empathetically.
His coaching approach centers on asking powerful and thought-provoking questions. He guides you to explore your thoughts, feelings, and goals deeply and in unique ways.
His questions allow you to gain clarity on your objectives. "
"Daniele is empathetic and understanding, and he also holds you accountable for your commitments and actions, which ensures that you stay on track.
He helps you to see even the smallest of wins, which boosts your confidence and motivation. He always encourages you to continue your personal and professional growth journey.
Daniele provides constructive feedback and offers insights and suggestions in a supportive manner, helping you to identify areas for improvement without feeling criticized.
I loved working with Daniele and recommend him highly."
"I really enjoyed the environment Daniele immediately created which enabled me to open my thoughts and mind to then make a step in the direction I chose.
Daniele has a special way to listen, help you deconstruct a set of muddled thoughts, and guide you to an outcome that you choose.
I highly recommend Daniele if you're seeking a Professional Coach, he also has significant agile coaching experience which helps those wanting to grow in the Lean-Agile spaces too. "
"Daniele created a safe and non-judgmental space where I could freely express myself. I felt understood and valued.
Daniele helped me through challenging aspects of relationships, career happiness, and creating clarity around a specific life goal.
He allowed me to see my choices and my future in different ways. I experienced changes in the way I approached different areas of my life. "
❮
❯
Take the first step: get in touch!
I'd love to hear from you and discuss your queries.
You can contact me via my channels or the contact form.